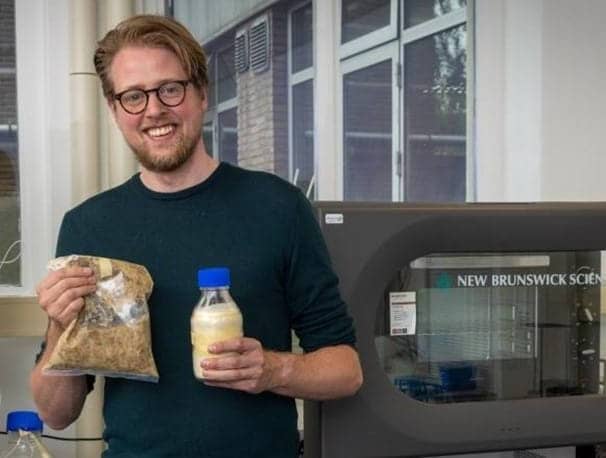 Lars Langhout, co-founder of NoPalm Ingredients, has been nominated for Best Food & Agri Start-up 2023. His mission is to encourage companies and product manufacturers around the world to replace palm oil in their products with sustainable microbial oils.
NoPalm Ingredients makes fermentative-based microbial oil using side streams such as potato peels and rejected vegetables. Their product is produced locally, circularly and sustainably and is vegan and produced without genetically modified organisms (non-GMO). The palm oil alternative they offer does not involve logging, use of chemicals, nor does it have to be transported around the world. In doing so, it supports the fight against global warming.
We as LabMakelaar Benelux B.V. are very proud to see that the R&D within NoPalm Ingredients is carried out with our circular laboratory equipment. This allows us to contribute in our own way to the realization of their project. We wish Lars and NoPalm Ingredients the best of luck with the nomination. You can vote for this great initiative via the link below.