Consignment LabMakelaar Benelux B.V.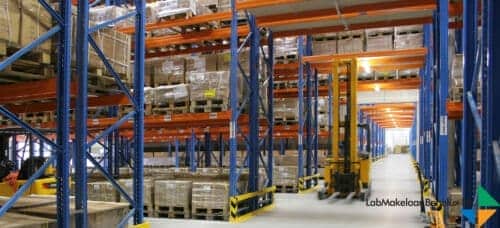 Whether laboratory cabinets, chairs, tables or equipment, storing this furniture can take up a lot of space. Growing companies often do not have the storage capacity to store these inventories. This can be a huge barrier both logisticall and financially.
LabMakelaar Benelux B.V. is always ready to help. In addition to all our other products and services, we also offer ourselves as consignee to support the storage of laboratory furniture and equipment. Via this way you can enjoy a well-arrenged stock and we offer a safe storage place for all your goods. You also do not have to immediately look for a larger storage space, and there is budget left over for other things. This means that as a consigner you run less risk, so you don't have to worry about your merchandise.
That's not all. While our storage is being used, it is also possible to sell your stock through us. Our ever-growing customer base and our wide and varied range offer a lot of perspective for every piece of furniture or appliance that comes in. Because the goods are already in our warehouse, the sales process is made a lot easier for both parties.
Would you like to know what else we do in the field of consigment of laboratory equipment and furniture? Do not hesitate and contact us!