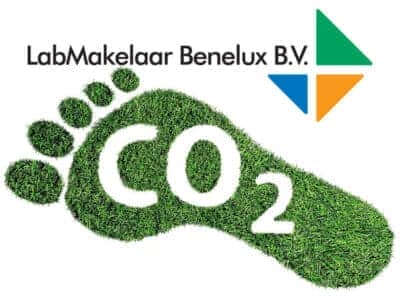 LabMakelaar recently conducted a sustainability survey among its customers. This has resulted in various ideas about what we can do to reduce our footprint. One answer jumped out several times; transportation. And great strides can still be made in the field of transport.
Our customers also indicate that they will certainly accept a slightly longer delivery time if we can reduce our footprint with this. This is important because greenhouse gases, among others, are responsible for climate change.
In 2020, the Dutch transport sector emitted 22 billion kilograms of CO2 equivalents of greenhouse gases. That is 11 percent of the total greenhouse gas emissions by the Dutch economy. Within the transport sector, road transport is responsible for 28 percent of greenhouse gas emissions. To give a picture; a tree that grows for a year stores 20 kg of CO2 in the branches and trunk. The 6.16 billion kg of emissions from road transport is equivalent to 30 million trees. This is equivalent to 1.3 million hectares of forest.
Since 2010, the greenhouse gas emissions of the entire transport sector have decreased by 17 percent, while the total emissions of the Dutch economy decreased by 19 percent during this period. Emissions from land transport in 2020 were approximately the same as in 2010. So there is still room for improvement.
We have heard the feedback from our customers and will act on it. From September 1st, we no longer have daily pick-ups of our shipments. From then on, we will use 2 fixed shipping days a week, namely Tuesday and Friday. In this way, collections are combined and this saves 3 days of transport emissions. In this way we make a small contribution to reducing emissions within the transport sector. This also falls within our objectives of corporate social responsibility, as a frontrunner of MVO Nederland (CSR Netherlands).
We ask you to take into account a possible longer delivery time of a maximum of 2 working days from September 1st.